Starting today, Bertelsmann will award the first 15,000 of a total of 50,000 scholarships to courses offered by the online learning platform Udacity. In a letter to all employees, Thomas Rabe gives the starting signal for applications – and expresses his hope that many of them will be from Bertelsmann employees. Read on for the full text of his letter.
Chairman's Letter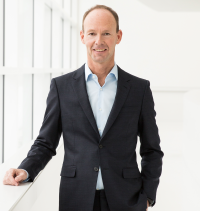 Dear colleagues,
Cloud, Data, Artificial Intelligence – these are the three technologies that will have the greatest impact on Bertelsmann. And they are the technologies that Bertelsmann and Udacity's new international scholarship program focuses on. Starting today, in a global program, Bertelsmann will award the first 15,000 of a total 50,000 scholarships for courses on the online learning platform, of which our company is one of the largest strategic shareholders.
We want to empower people to be successful in the digital world – and of course this goes first and foremost for you, the employees of Bertelsmann. Because Bertelsmann can only become a technologically leading media, services, and education company if you possess the best and latest tech skills. I therefore urge you to apply for this program.
It builds on the positive experiences we had with our Data Science scholarship program last year. At the time, we awarded 15,000 scholarships. There was enormous interest both inside and outside the company; we received 32,000 applications from 170 countries. 1,500 of the scholarship recipients ultimately qualified for an Udacity nanodegree program. The completion rate was 60 percent. 22 percent of the successful graduates were Bertelsmann employees. I am at least as proud of this as I am of the fact that the EU Commission ended up presenting the initiative with its EU Digital Skills Award.
Over the next three years, we will be awarding 50,000 scholarships in the key fields of Cloud, Data and Artificial Intelligence. We are initially offering scholarships for three-and-a-half-month Challenge Courses in these three fields. The top ten percent of graduates can then go on to acquire an Udacity nanodegree with another scholarship based on this.
The Bertelsmann University Udacity Technology Scholarship Program is by no means solely aimed at trained programmers; rather, it is open to anyone who is interested in gaining access to one of the most exciting and promising fields of work. All employees are eligible.
You should be willing to invest three to five hours a week in your Challenge Course and five to ten hours a week in your Nanodegree course. The program language is English. As always at Udacity, the entire course is conducted exclusively online, i.e. participants learn and study whenever and wherever they want.
You can apply for a scholarship from today until November 6. For details on how to do this, read today's BENET or visit www.udacity.com/bertelsmann-tech-scholarships . I would be pleased if we could award as many of the 50,000 scholarships as possible to Bertelsmann employees.
Yours,
Thomas Rabe